Dear Upcoming College Parent,
Happy. Nervous. Proud. Anxious.
All feelings that will be felt leading up to AND after Move-In Day for your son or daughter. It's understandable. But do know that while you are overcome with these feelings, your son or daughter is likely feeling a similar way.
One of the key reasons for why college is so overwhelming for families is because, simply put:
It's uncharted territory.
Some parents might enjoy the empty nest while others will check in with their child every morning. Regardless of which type of parent you are ... know these three things.
1. They Are Adjusting From Being Away From You Too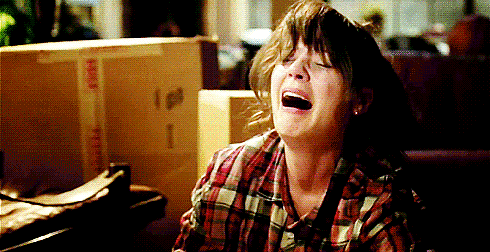 Many people think of college as a big adjustment for parents who have children moving out of the house. Especially parents of one child. While you may be dealing with empty nest syndrome, I suggest you take a look on the other side of the looking glass. This is also the first time your child is away from you. So while you are adjusting, know that they are adjusting too. You and your son or daughter are probably experiencing similar feelings in those first few weeks ... so don't feel as if it's only happening to you.
2. Give Them The Wings They Have Rightfully Earned
Your son or daughter has lived under your roof (and your rules) for the past 18 years and this is their first taste of freedom ... don't try and stop it. College is a time to learn about yourself, others, and the world so allow them to make their own decisions and to learn from them, whether they are learning the hard way or not. There may be some circumstances where you have the urge to jump in and save the day ... but I reiterate, let them learn for themselves. In the long run, they'll respect you more for allowing them to figure it out on their own. Seems crazy ... but trust me—it's true.
3. They Will Not Forget You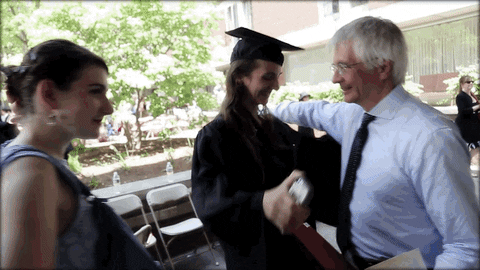 The most important one of them all. While there will be some days (or even weeks) where you don't hear from them ... they will not forget you. They may be off exploring the campus and what it has to offer, but at times they'll even wonder what you are up to. Now I know that one doesn't sound believable ... but once again, trust me. And while you may not hear from your son or daughter all the time, they will make sure you are involved in the moments that mean the most—their honor society induction, their first college show or game, and last but not least ... graduation. While there will be times that they don't want to leave their friends for winter break, in a month they won't want to leave you and go back.
So just remember, while you may not see them everyday for the next four years, do know they are thinking about you, they do miss you, and they will thank you one day for helping them get to college and beyond.
Sincerely,
Dan