Organization, starting from the beginning of the semester, is extremely important when planning out your academics and activities, as you don't want to go into a week at a loss for what's to come. In college, professors give you a syllabus at the beginning of the semester so that you know all of your assignments ahead of time. This is the key to your entire semester. By having this, you are given the opportunity to plan for the upcoming months, making sure you have time to complete each assignment.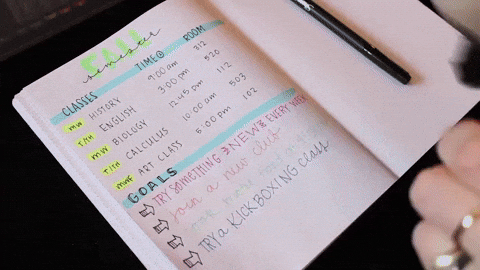 In my experience, I've learned to take the syllabi and create a document with all of the large projects and papers' due dates in chronological order. This way, at any point in the semester I can see what is coming up, and work ahead to reduce my stress level at the end of the semester. This gives me a general overview of what my semester is going to look like. If you know that a paper is coming up in a few months, but don't quite know what the assignment entails, professors are typically more than happy to send you the assignment requirements ahead of time, so that you can better plan for your work. Professors like when a student shows a determination to do well on an assignment.
For those smaller tasks that occur every week, whether it is math problems or a discussion board, I like to turn to to-do lists. In my planner, I have a to-do list for every day where I write out what I want to accomplish each day. This can include school assignments, meal prepping, or even weekly tasks like doing my laundry. This helps me stay on track throughout the day, so I don't get distracted and waste my free time. While it may be fun to neglect responsibilities for one night to relax and watch Netflix, nothing is worse than waking up on a Monday morning realizing you have so much work to do.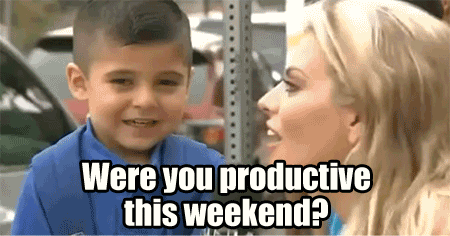 The last important thing about being organized is scheduling. Whether you write out your weekly schedule or not, it's always important to know when you're available and when you aren't. You will always have a professor who wants to meet with you, a meeting for a club, or maybe even your friends want to get together. By knowing your schedule, you're quick to give everyone your availability, which shows that you are an organized and professional individual. While you may not feel like you need to write out you schedule, I find that if I can't see it tangibly in front of me, I tend to double book myself. By hand writing out my schedule and events, I am able to commit them to memory quicker, and have to look at the schedule less frequently.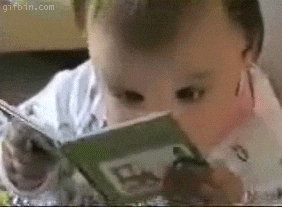 All in all, everyone's way of staying organized varies. You have to do what works for you, as long as you keep up with your assignments. Taking the time to sit down every morning and address your schedule allows you to go into the day knowing exactly what you need to do, which in the end helps you become a more successful student.