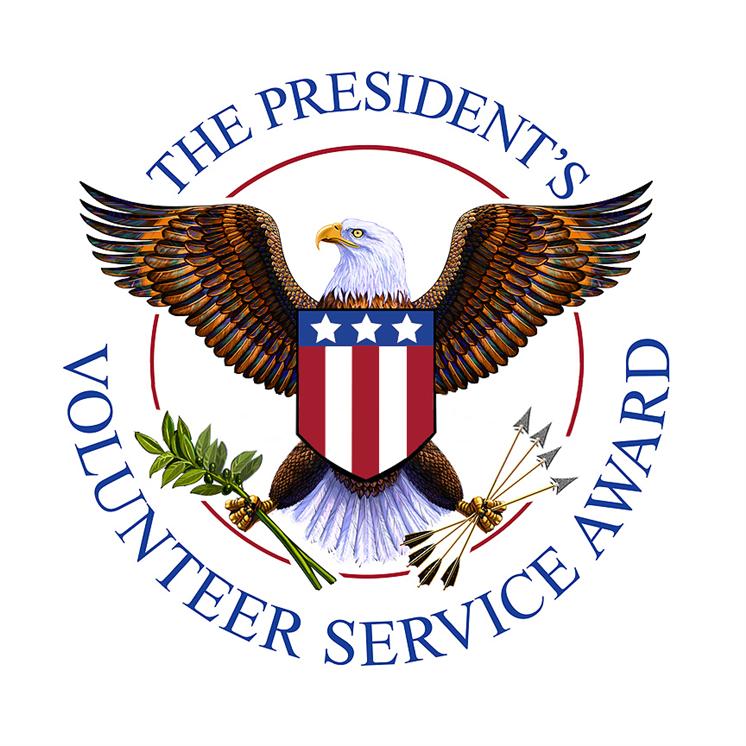 The Wolfington Center at Cabrini University is a certifying organization of the President's Volunteer Service Award—an initiative of the Corporation for National and Community Service and administered by Points of Light.
The President's Volunteer Service Award (PVSA) program is a way to thank and honor Americans who, by their demonstrated commitment and example, inspire others to engage in volunteer service. Recognizing volunteers encourages a sustained commitment to civic participation and inspires others to make service a central part of their lives. This prestigious recognition of student service is another way Cabrini University advances a culture of civic engagement. This is a great way to certify and further recognize the community work you may already be doing through your club, at home, on your athletic team, or through your classes.
How Does it Work?
Volunteer with a community organization. The only service requirements for this award is that the volunteer is not paid for the service and that the service efforts are not court-ordered.
Register by downloading the MobileServe App or visiting app.mobileserve.com


Sign up & add photo

Enter 6-digit code E5F12F & join this organization.

Start Logging hours!

After each service event, add name and email of supervisor.

Request signature

Attach location &/or upload photos

Submit hours- Your service hours will appear under Activity in the dropdown menu.

Once your record of service is verified and approved, you are recognized with the appropriate award
Awardees receive Presidential recognition with a personalized letter from the President of the United States, as well as an official certificate, and a medallion that can be worn at graduation.
Number of Required Hours for the Award
Young Adults (16 - 25)
Bronze: 100 - 174

Silver: 175 - 249

Gold: 250 +
Adults (26 and older)
Bronze 100 - 249

Silver: 250 - 499

Gold: 500+
For more information, contact the Wolfington Center at wolfington@cabrini.edu.