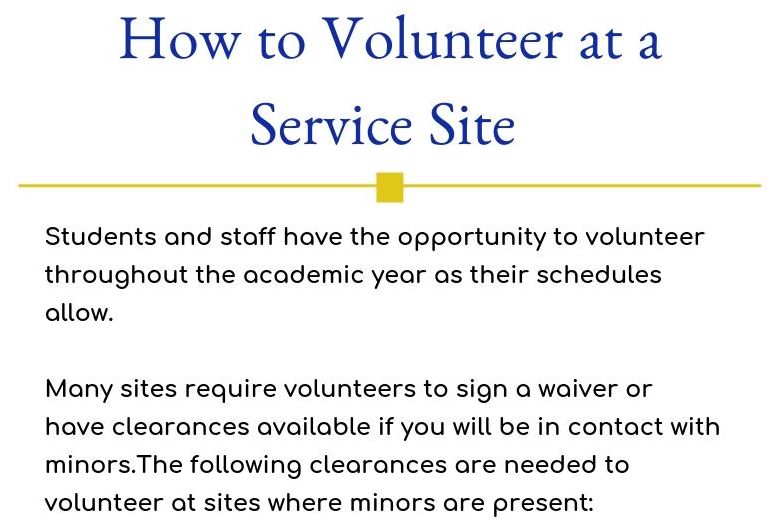 PA Criminal Record Check -FREE for volunteers
https://epatch.state.pa.us/
click New Record Check
Accept Terms & Conditions
Complete application and submit.
PA Child Abuse Clearance check -Free for Volunteers
https://www.compass.state.pa.us/cwis/public/home
Create Individual Account (if first time user) or Log IN to access previous report.
* Save User Name and Password for future access.
Print out or upload report.
FBI Fingerprinting -$22.60 (Community Workers See Megan for financial help)
https://www.identogo.com/locations/pennsylvania
Enter Service code 1KG6ZJ to schedule an appointment.


Having trouble with the process?
Stop by the Wolfington Center Monday-Friday 8:00-3:00 for assistance.